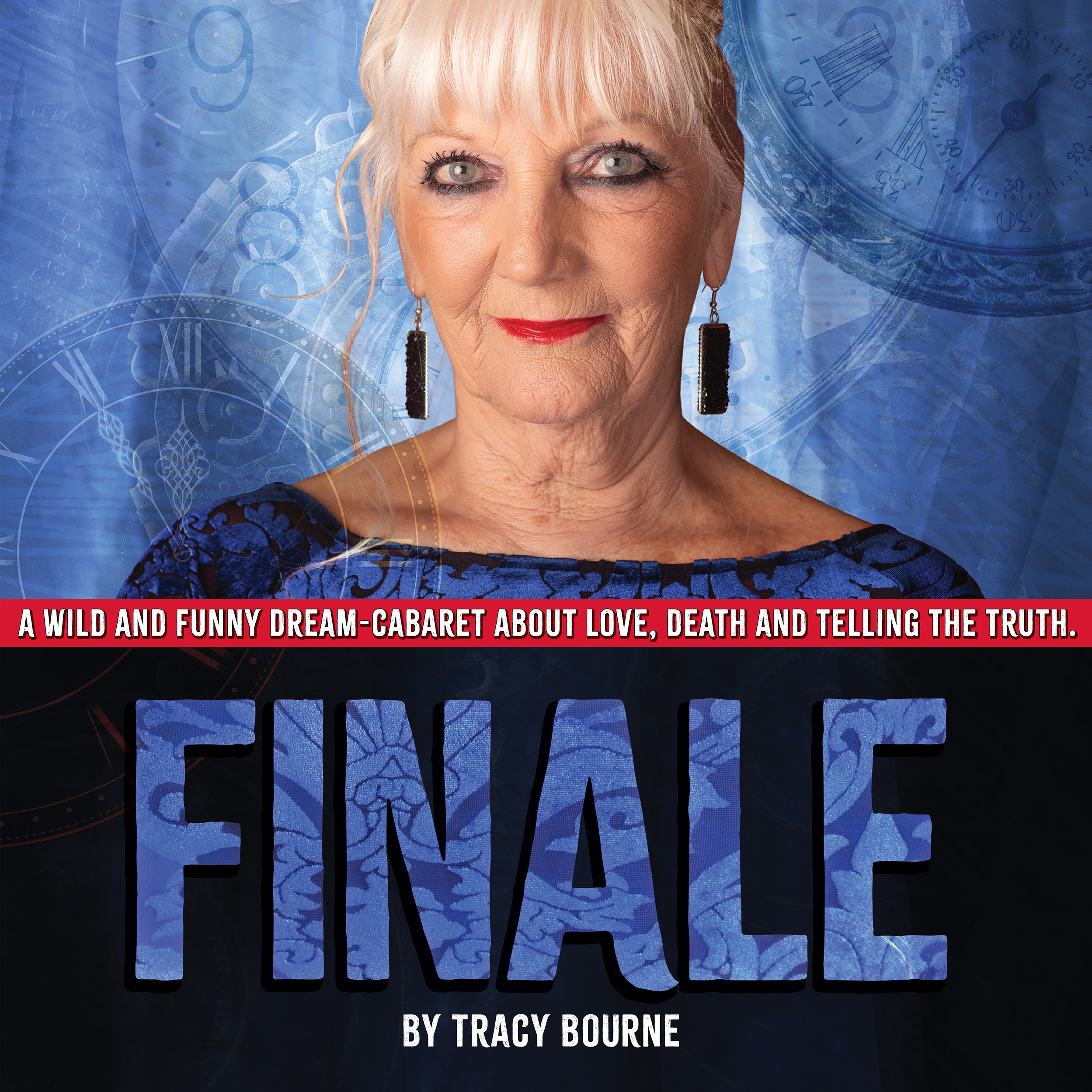 12-15 July, 7.30 pm/2pm
It is 5 minutes to midnight. A woman welcomes you into an empty hall. She sings for you, transforming into an iconic cabaret performer before your eyes. Suddenly, a ticking clock interrupts, and the woman is hurtled into a performance she can no longer control.
Finale is an irreverent wink at our greatest fear. It is a celebration of the worst that can happen. A surprising journey towards the inevitable.
Local legend and doyen, Moya Simpson, brings a lifetime of experience to this musical tour de force. Alongside seasoned musicians, John Black and Jonathan "Jonesie" Jones, this work will make you want to sing out loud as the world falls apart.
Written and directed by Tracy Bourne, Finale is the culmination of 10 years of dreaming about the ultimate performance.
Creative team
Writer/Director: Tracy Bourne
Performer: Moya Simpson
Pianist: John Black
Percussion: Jonathan "Jonesie" Jones
Sound: Ben Marston
Design: Nyx Matthews
Lighting Design: James Tighe
Bar and Box Office open from 7 pm.

This production is presented by Tracy Bourne and Arts Capital with the support of the ACT Government at Ainslie Arts Centre.