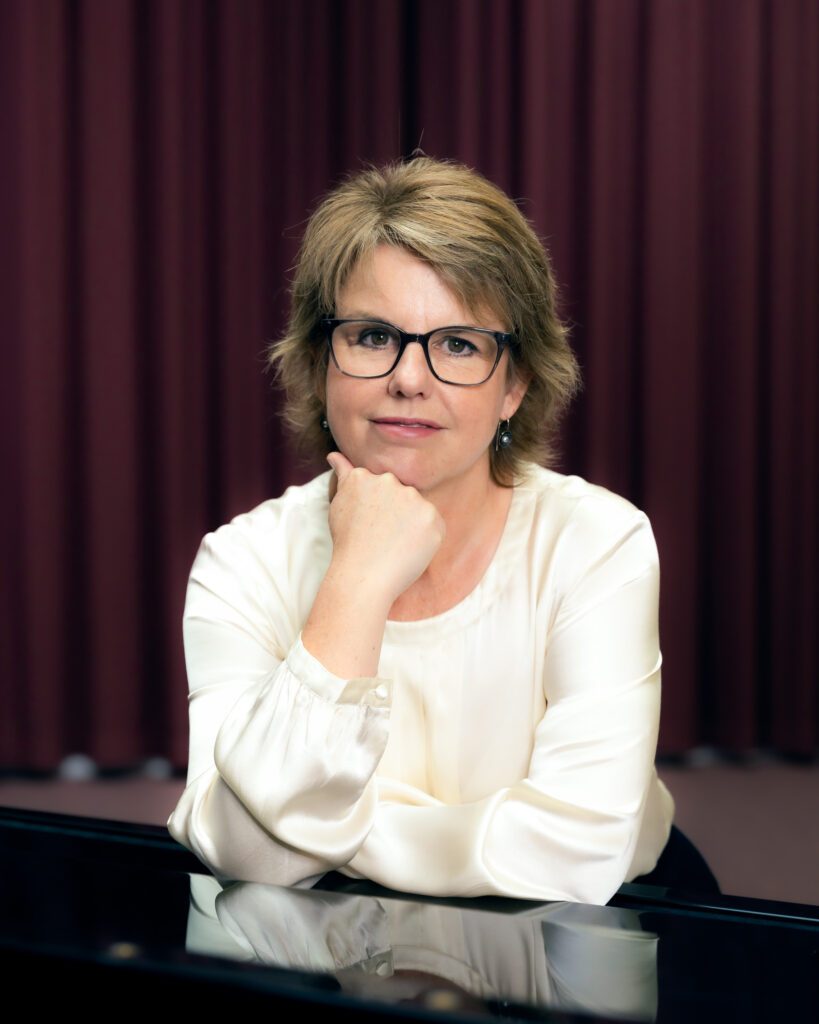 Tracy has taught singing for over 30 years, specialising in CCM (Contemporary Commercial Music) and Music Theatre vocal styles. She is currently Director of Voice at Radford College, Canberra and Visiting Fellow at the Australian National University (ANU). She was Lecturer in Singing at the University of Ballarat (now Federation University) for ten years, and and many of her past students have gone on to work professionally in the music theatre industry, some of them undertaking leading roles including Joshua Piterman (Phantom, [West End London], Ten Tenors, West Side Story, UK tour of Hairspray, Beautiful), Sarah Morrison (Come from Away, Mamma Mia, Ladies in Black), Joel Parnis (Titanic [UK tour], My Fair Lady, Les Miserables), Jaz Flowers (Hairspray, Fame, BBC Proms), Joe Kosky (Kinky Boots, Jersey Boys), Chris Durling (Les Miserables, Bindi Irwin's Crocmen, My Fair Lady, Jersey Boys).
Tracy has completed a PhD at Sydney Conservatorium of Music that measured and compared musical theatre vocal qualities (including belt, legit and mix) in professional male and female singers. She has also completed a Masters in vocal performance at the University of Melbourne (specialising in contemporary classical music) and completed many courses in contemporary and music theatre vocal techniques. She travelled to the USA in 2007 to participate in a nine day course in Somatic VoiceworkTM at Shenandoah University, Virginia with Jeannette Lovetri, and attend a Vocal Function course with the esteemed voice scientist Johann Sundberg KTH Stockholm, Sweden (2009). She has participated in workshops with Gillyanne Kayes (UK), Neil Semer, (USA), Mark Meylan (UK) and Mary Saunders Barton (USA) and in masterclasses by national singing music theatre experts including Dr Irene Bartlett, Liz Pascoe, Tim Smith, Curtis Bayliss, Trevor Jones and speech pathologist/voice expert Dr Debra Phyland. She is familiar with a broad range of pedagogical methodologies and has attended and presented at national and international voice conferences, and developed collaborative relationships with national and international singing teachers who share her interests and experience.
Tracy has limited availability for singers interested in musical theatre vocal technique and performance. Please contact her through the contact page if you are interested in finding out more.