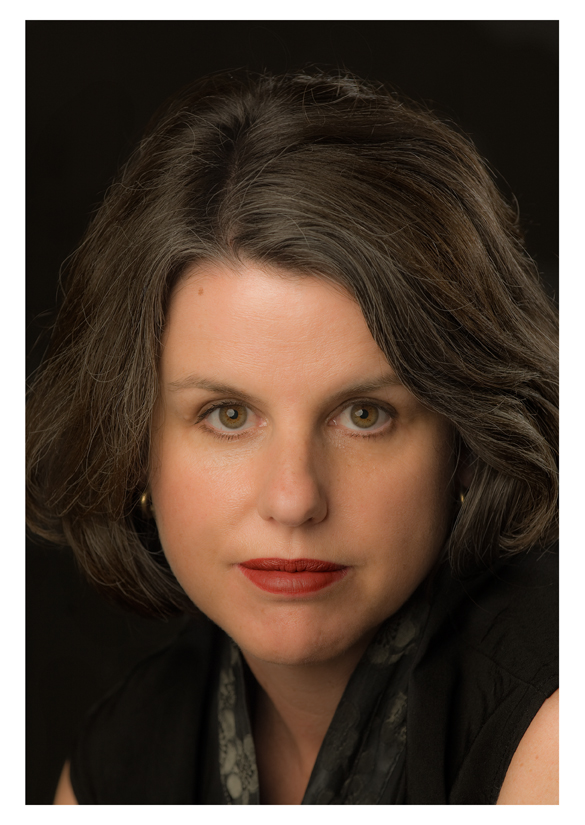 "Bourne was brilliantly in control.  One hopes that this was not a once only event … fascinating … " (The Age, Sept. 99)
Tracy Bourne's Australian and world premieres of contemporary music have won her wide acclaim.  She has worked for Chamber Made Opera, Next Wave Festival, Libra Ensemble, Melbourne International Festival, the ABC and others. She has completed a B.Mus. (vocal) from Queensland Conservatorium, Dip. Dram. Arts (acting) from VCA Drama School and a M.Mus (perf) from Melbourne University.
Her training in both music and theatre has led to an interest in the creation and development of new music theatre. Tracy was artistic director and occasional soloist for the fridays @ campstreet performance series (2002-2004), commissioning a number of new works for the series. In 2005, she wrote and performed in the cabaret, Shoosh, at the Butterfly Club in South Melbourne, and directed the Red Room Theatre Company's production of And the World Goes Round (2006) at Gasworks to wide acclaim.  She was awarded funding from Regional Arts Victoria to perform her own work, running with pigs … (2006) with music composed by Madeleine Flynn and Tim Humphries and dramaturgy by Anne Thompson. She has also worked as Musical Director on The Seal Wife (2008), written and directed by Fiona Blair (Old Van Theatre company)
In March 2009, she performed and co-wrote My Homeland, (produced by the Old Van Theatre company) with the indigenous community of Mildura, about the effects of white settlement in 1850 and the stolen generations. In the same year, she also worked as musical director for Dust, a community music theatre piece about asbestos and its effect on workers and their families, written and directed by Donna Jackson (Hubcap productions) with songs by Mark Seymour (Hunters and Collectors). Tracy wrote and directed Illuminated by Fire, an outdoor performance about the history of Lake Wendouree featuring fire performances, and choirs from the Ballarat community which was performed at Lake Wendouree and Federation Square as part of the Light in Winter Festival at Federation Square. In October 2011, she played Mary Magdelene in The Wild Girl (The Old Van) at the Phee Broadway Theatre in Castlemaine.
Most recently Tracy wrote and performed in Finale, (previously A Song for Each Day) which was performed as part of the inaugural Melbourne and Ballarat Cabaret Festivals in (2014 & 2013 respectively).
Finale from Erin M McCuskey on Vimeo.
"Soprano Tracy Bourne sang … with an incisiveness that contrasted very clearly with the lushness of the string writing, the clarity and truth of Bourne's voice slicing through the quartet's ripe polyphony." (The Age, Oct. 98)