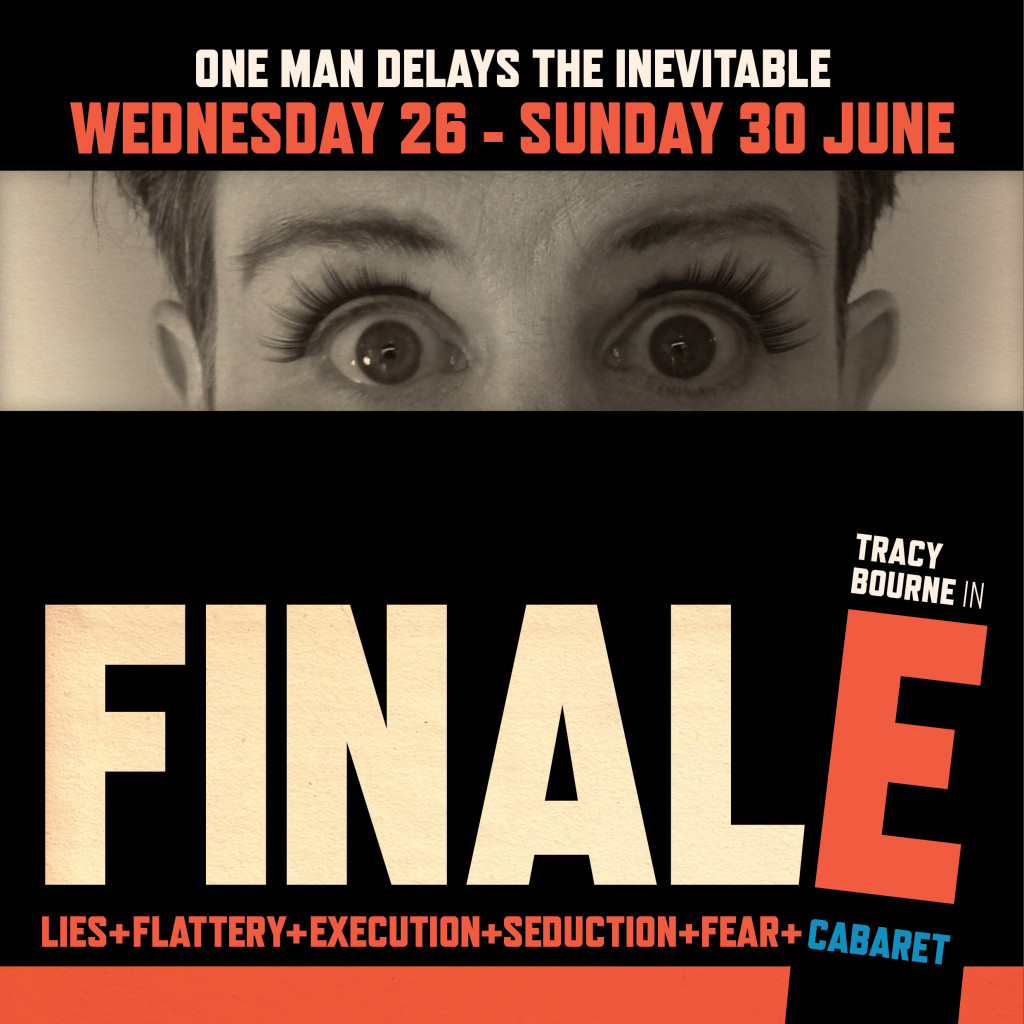 You are invited to the last show of Prisoner Z. He will do anything to delay the inevitable. He will lie, flatter, seduce, and frighten you. He will sing opera, hard rock, plaintive ballads, even a Bee Gees song to distract you. But the end will come, as it must. He will have to face up to his past – and you will make sure that he does.
Amazing show.
Sophisticated song choices, gorgeous singing.
Laughed, cried, clapped, sang, swayed and felt such joy! Brilliant show,
Written and performed by Tracy Bourne, with musical direction by Sophie Thomas, and original direction by Fiona Blair. Songs by Leonard Cohen, Nick Cave, Dresden Dolls, Cat Stevens, Sondheim, Debussy, Handel … and the Bee Gees. This piece was performed as part of the Ballarat Cabaret Festival entitled: A Song for Each Day. It was revised and re-named as Finale for the Melbourne Cabaret Festival in June 2013.
Finale from Erin M McCuskey on Vimeo.
A taster (from the Ballarat Cabaret Festival)
Images from A Song for Each day at the Ballarat Cabaret Festival 2012: